LUX FOUNDATION SOLUTIONS OFFERS COMMERCIAL AND RESIDENTIAL FOUNDATION
Winchester's Trusted Foundation Repair Company for 10+ years
Professional Foundation Repair Services in winchester, VA
Are you experiencing foundation problems in your Winchester, VA home or business? Do you see cracks in your brick or drywall or notice uneven or sagging floors? Is your basement or crawl space wet after it storms? 
LUX Foundation Solutions can help! We have built a team of foundation experts that can pinpoint your foundation problem and provide you with a solution. For many years, we have provided homeowners and business owners in Winchester, VA with foundation repair and basement waterproofing services they can trust.
To get started, click below to schedule your free inspection.
Request a free Inspection
Foundation Repair Solutions in Winchester, VA
When you call on the team at LUX Foundation Solutions, you're getting access to a variety of foundation repair services. Many factors play into which is right for your Winchester, VA property, and our foundation repair experts will put together the perfect plan to fix your specific issues. 
Our customized solutions include: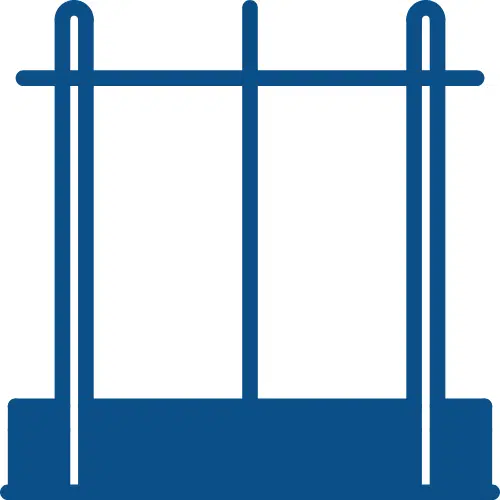 These piers utilize the weight of your home or building to drive them into the bedrock and secure your foundation.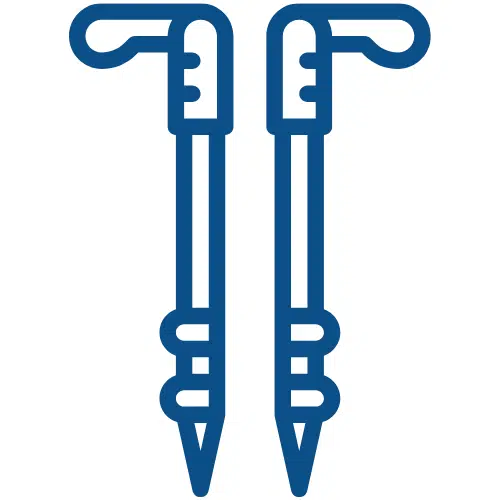 If the problem is the soil content, our team installs high-strength tube steel into the bedrock below it.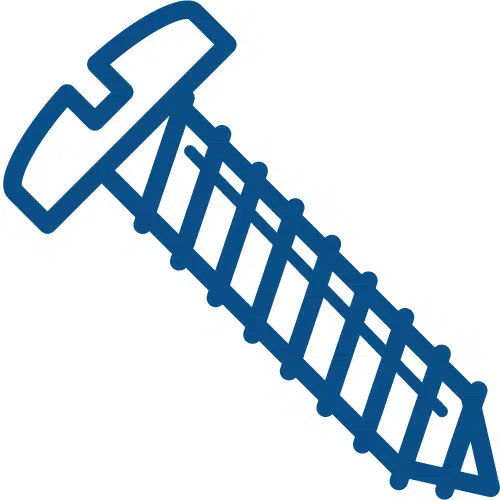 If a wall needs repair, our team installs pre-engineered large, screw-like fixtures to keep the wall in place.
This solution rebuilds a foundation wall to stabilize the entire foundation.
Basement & Crawl Space Waterproofing Experts In Winchester, VA
Wet, damp and flooded basements and crawl spaces are common problems many homes and business owners struggle with in Winchester, VA. It doesn't matter if your home is brand new or if it's a historical older home, when you notice dampness in your basement or crawl space it could be a sign of an underlying foundation problem.
The longer you wait to waterproof your property the more likely your foundation is suffering and eventually your personal belongings.
At LUX Foundation Solutions we have the proven solutions to restore your home AND add value! Contact us today to get started, and we can provide you with a free inspection to determine your basement and crawl space waterproofing needs in Winchester, VA.
We want you to be our next satisfied client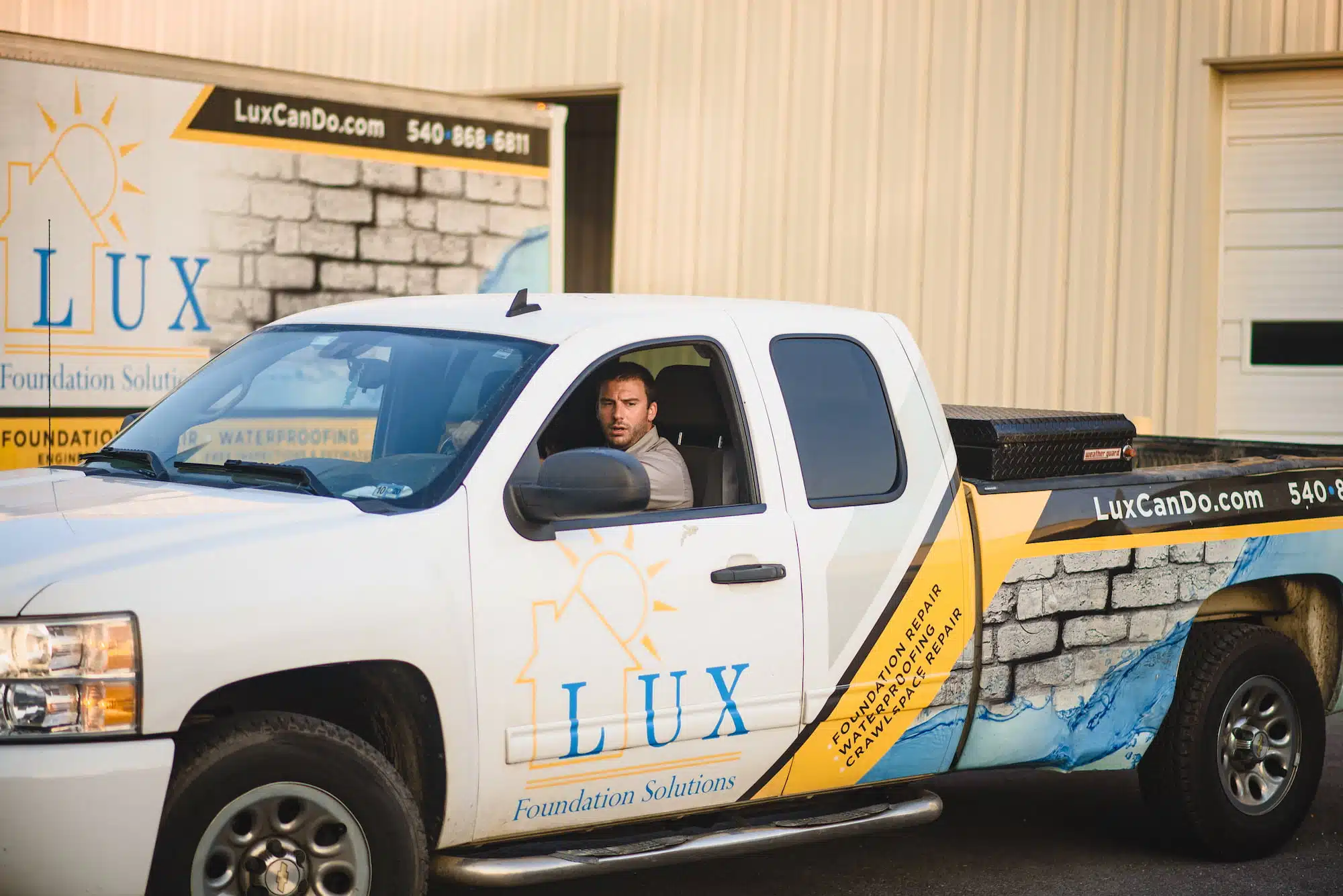 Foundation Repair Solutions
Proven Foundation Repair Solutions In winchester, VA
Many homes in our area rest on clay soils, which not only contribute to water issues in homes and businesses, but often leads to structural or foundation issues with homes. Often this leads to settling, cracked, bowed, or leaning foundations.
LUX Foundation Solutions thoroughly evaluates all relevant aspects of your foundation repair needs in order to deliver a reliable, well-designed, and structurally sound solution for your Winchester, VA home or business. 
Some of those aspects include the foundation type and the age of the home or business, as well as the overall building structure. Rest assured, the team at LUX Foundation Solutions will give your home a full diagnostic evaluation to uncover the problem.
We also utilize independent engineers for final project sign-off to add an extra layer of protection to your project.

LUX foundation solutions provides financing options to help keep your home repair affordable. We do everything we can to make your home repair projects a seamless and stress-free process!
Worried About Those Cracks? Call the Foundation Experts at LUX Today for a Free No-Obligation Quote!
Your home or building is only as sturdy as its foundation, and your structure isn't far behind if its base begins to crumble. That makes it essential to hire a professional to conduct any repairs the moment you think you have a problem.
Ignoring foundation issues can lead to more costly repairs down the road and also jeopardizes the safety of your family or employees — neither of which is a good situation.
The expert team at LUX Foundation Solutions has been serving home and business owners in the Winchester, VA area with foundation repair solutions for years. We're to identify and repair issues in their early stages, repair problems before they get worse, or handle major fixes to keep your building or home safe from damage.
Common Foundation Problems
Having trouble with the foundation of your home or business isn't unusual. Cracks and uneven floors are the most obvious indicators, but other issues like insects, moisture, and weakened support structures can also point to a problem.
These are some signs that you may have a foundation problem:
These include:
Should a Home or Business Owner Be Concerned About Foundation Cracks?
Cracks in the foundation should always be investigated as soon as possible, but not all cracks indicate serious issues. Having experts check the cracks can save you a lot of time, money, and stress because they can tell you whether a foundation or wall crack is serious and needs to be fixed.
How Can You Tell When a Crack Is Serious?
For every crack in the foundation, you can be sure that the property has  changed enough to modify the structure slightly. However, this is not always serious and might just be a sign that the building has settled.
When a property settles like this, the paint on the windows and doors sometimes cracks too. The issue isn't critical, but you shouldn't ignore it because termites and other pests can enter your home or business through even the tiniest of spaces.
When the seasons change, be sure to measure and recheck any cracks you find. Contact us immediately if the cracks appear to be growing or spreading in size.
Horizontal gaps between concrete blocks or bricks are often a symptom of a more serious problem that needs to be addressed right away. Foundation problems can also be indicated by cracks that are wider at one end than the other. Movement in a property can also lead to doors that won't close properly or slanted floors.
I've Found Cracks – What Should I Do Next?
Don't panic but do give us a call so we can take a look for you. They might be nothing more than cosmetic in which case a solution as simple as applying cement, caulk, or epoxy to fill in the cracks is all that is needed. If it's something more serious though, you'll want to have it fixed ASAP.
If you have found cracks, call our team today to organize a free quote. We are renowned for our high-quality foundation repair services, so you're in good hands.
Industry Leading Foundation Repair Services in Winchester, VA
At LUX Foundation Solutions, we use the most up-to-date techniques and technology to ensure that your foundation is repaired to the highest possible standard. Most of our repairs are covered for a long period of time and can be transferred to a new owner if the property is sold. This means your investment in repairing and maintaining the property is protected.
How It Works:
Step One: You Give Us a Call
Give our friendly team a call and they will arrange for a professional foundation repair expert to visit your property and carry out an inspection.
Step Two: Our Foundation Expert Visits
When our foundation specialist inspects your home or business, they will be able to tell you what they recommend, how long the job will take, and how much it will cost.
Step Three: Your Project Is Scheduled
When we have agreed on the scope of the project and the contract is signed, we will schedule a commencement date. During the work, the team will keep you informed of exactly what they are doing and when, so you will always understand what's going on.
Step Four: Your Project Starts
The team arrives with the latest equipment to start your job. We always respect your home or business and work in a professional manner.
Step Five: We Do a Final Inspection
When the project is finished, one of our project experts will do a final inspection to check everything and make sure that the work has been carried out to the highest standard.
Pricing
We use top-quality materials on every job and provide our customers with the finest quality work at the best rates. We have several payment options available, including financing to make your project as affordable and stress-free as possible.
Causes of Foundation Problems
Main Causes of Common Foundation Issues
There can be a lot of reasons behind foundation issues. Some can be avoided, but some are out of your control. Things that cause foundation issues include:
Knowing the causes is important, but you need to act immediately if you believe you have a problem. A professional evaluation helps you understand the issues and gets your foundation on the path to wellness.
Foundation Problems? Call on LUX Foundation Solutions.
No matter the cause of your foundation issues in your Winchester, VA home, getting them repaired quickly by a professional team of experts could mean the difference between a home or building that lasts for decades and safety risks that get increasingly expensive to fix. 
Call the team at LUX Foundation Solutions the moment you notice a problem with your foundation. Our professionals are standing by to provide consultations, emergency repairs, and more to get your building back to structurally sound as soon as possible.