Top Foundation Repair Services In Fairfax, Virginia
Foundation Repair in Fairfax, VA
Industry Leader in Foundation Repair in Fairfax, Virginia
Your home or building is only as sturdy as its foundation, and your structure isn't far behind if its base begins to crumble. That makes it essential to hire a professional to conduct any repairs the moment you think you have a problem. 
Ignoring foundation issues can lead to more costly repairs down the road and also jeopardizes the safety of your family or employees — neither of which is a good situation. 
The expert team at LUX Foundation Solutions has been serving home and business owners in the greater Fairfax area with foundation repair solutions for years. We're to identify and repair issues in their early stages, repair problems before they get worse, or handle major fixes to keep your building or home safe from damage.
How to Identify Foundation Issues
Foundations are tricky. You can't always see the entire surface — or any of it, for that matter — which means it isn't always obvious there's a problem. There are usually small indicators of larger issues, however. It's just a matter of educating yourself about the warning signs.
These include:
If you notice any of these signs, it's time to ask a professional to evaluate your foundation. The pros at LUX Foundation Services are experts in identifying and mitigating problems with home and business foundations throughout greater Fairfax, and we're standing by to come to your site and get yours under control.
Causes of Foundation Problems
Main Causes of Common Foundation Issues
There can be a lot of reasons behind foundation issues. Some can be avoided, but some are out of your control. Things that cause foundation issues include:
Knowing the causes is important, but you need to act immediately if you believe you have a problem. A professional evaluation helps you understand the issues and gets your foundation on the path to wellness.
Foundation Repair Solutions in Fairfax, VA
When you call on the team at LUX Foundation Solutions, you're getting access to a variety of foundation repair services. Many factors play into which is right for your property, and our experts will put together the perfect plan to fix your specific issues.  Our customized solutions include:
These piers utilize the weight of your home or building to drive them into the bedrock and secure your foundation.
If the problem is the soil content, our team installs high-strength tube steel into the bedrock below it.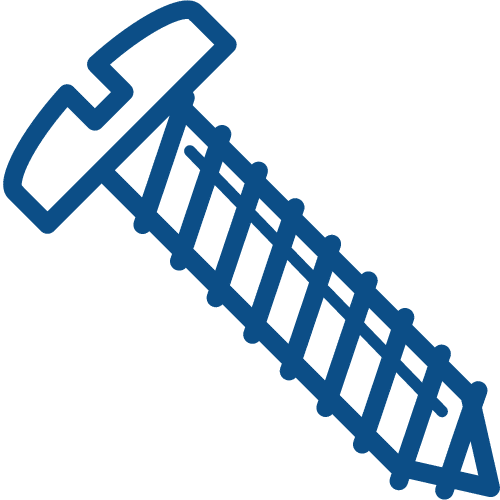 If a wall needs repair, our team installs pre-engineered large, screw-like fixtures to keep the wall in place.
This solution rebuilds a foundation wall to stabilize the entire foundation.
Foundation Problems? Call on LUX Foundation Solutions.
No matter what the cause of your foundation issues in your Fairfax home, getting them repaired quickly by a professional team of experts could mean the difference between a home or building that lasts for decades and safety risks that get increasingly expensive to fix. 
Call the team at LUX Foundation Solutions the moment you notice a problem with your foundation. Our professionals are standing by to provide consultations, emergency repairs, and more to get your building back to structurally sound as soon as possible.