Top Foundation Repair Services In Charles Town, WV
Foundation Repair in Charles Town, WV
Foundation Repair Services in Charles Town, West Virginia
Foundation problems can be difficult to spot, but once they're found they should be taken care of quickly. Your home and everyone in it rely on the foundation to stay strong and keep the walls, floors, and roof firmly in place. Getting expert repairs done, then, are a matter of finding the right team, and fast.
LUX Foundation Solutions applies years of experience to deliver reliable and cost-effective repairs to property owners in Charles Town, WV. Contact us for a free foundation inspection if you notice a problem.
Why You Might Need Foundation Repair
Foundation issues can be rooted in one or more issues, ranging from water damage and shifts in soil stability to temperature changes or poor construction. Noticing any of the following on your property could mean your foundation has already started to struggle:
Sagging, Uneven, or Cracked Floors
A weakening foundation also compromises support structures in your home and areas like basements and crawl spaces, causing floors to suffer.
Cracked Walls or Ceilings
Foundation problems frequently show themselves as wall cracks, especially above doors and windows. Ceilings can also be compromised anywhere in the home.
Damp, Musty, or Moldy Crawl Space
Water vapor and mold often accompany foundation issues and can create fire and health hazards.
Insects or Rodents
Weak foundations become entry points for insects and rodents, which carry diseases and can further reduce structural stability.
Property owners shouldn't settle for less than a comprehensive approach when they need foundation repair in Charles Town, WV. Connect with LUX today for more information.
Causes of Foundation Problems
Main Causes of Common Foundation Issues
There can be a lot of reasons behind foundation issues. Some can be avoided, but some are out of your control. Things that cause foundation issues include:
LUX Foundation Solutions has been helping Charles Town-area residents repair their homes with top-of-the-line solutions for decades. Give us a call to get started today.
Foundation Repair Solutions in Charles Town, WV
When you call on the team at LUX Foundation Solutions, you're getting access to a variety of foundation repair services. Many factors play into which is right for your property, and our experts will put together the perfect plan to fix your specific issues.  Our customized solutions include:
These piers utilize the weight of your home or building to drive them into the bedrock and secure your foundation.
If the problem is the soil content, our team installs high-strength tube steel into the bedrock below it.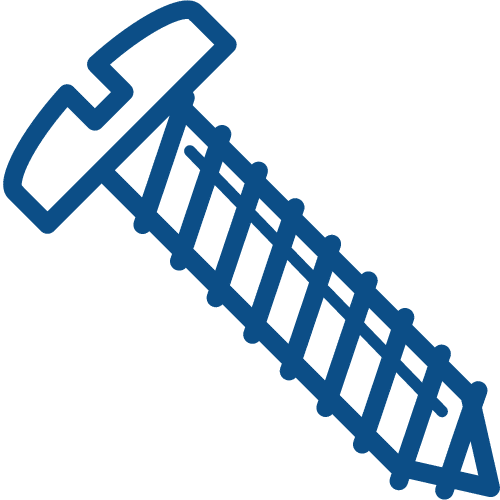 If a wall needs repair, our team installs pre-engineered large, screw-like fixtures to keep the wall in place.
This solution rebuilds a foundation wall to stabilize the entire foundation.
Your Go-To for Foundation Questions
Many property owners panic when their foundation needs work, but there's no need for stress. The pros at LUX Foundation Services have taken care of many foundation issues for our customers in Charles Town, WV, and we are ready to diagnose your situation and get it fixed quickly.