Top Foundation Repair Services In Alexandria, Virginia
Foundation Repair in Alexandria, VA
Foundation Repair Services in Alexandria, VA
Foundation maintenance and repair should be a top priority for every property owner. The foundation carries the entire weight of a home or building, and any weaknesses can lead to serious cross-structural issues. Exactly how foundation repairs are carried out is often a mystery to property owners, leading to apprehensions about price or bad repair decisions that only delay necessary action. 
If you're worried about your home or building's foundation, the experts at LUX Foundation Solutions are only a call or click away. Our team has more than 25 years of experience working with everything from basic patchwork to overhauls on crumbling structures, meaning you get top-notch services you can trust.
FAQs About Foundation Repair
Problems, pricing, and insurance policy limits top the list of homeowner concerns regarding foundation repairs. Each answer varies based on the structure, problem, and your insurance coverage, but common questions include:
What Makes Foundation Repairs Necessary? 
Soil shifting or eroding is a main cause of foundation issues, along with water damage, temperature fluctuations, and improper construction.
What Are the Common Signs of Foundation Issues?
Your home might give you several different signals if it's suffering from foundation damage. Look out for:

Any of these signs are a reason to have an expert assess whether you have a significant problem. Foundation issues won't just go away, and will almost certainly get worse if you ignore them.
How Much Do Foundation Repairs Cost?
Multiple variables influence this final figure, including the design, cause of the problem, extent of damage, and repair method required. Repairs get more expensive the more you delay starting them – and that factor is universal.

Will My Insurance Cover Foundation Repairs?
This depends on which "covered perils" your policy protects against. Some issues that harm foundations — such as floods, earthquakes, or hurricanes — are covered under certain policies, but bear in mind that foundation issues are often caused by uncovered occurrences.. 

LUX Foundation Solutions' professionals can quickly get to work on deciding which of several customized processes will repair any existing foundation issues.
Causes of Foundation Problems
Main Causes of Common Foundation Issues
There can be a lot of reasons behind foundation issues. Some can be avoided, but some are out of your control. Things that cause foundation issues include:
LUX Foundation Solutions has been helping Alexandria-area residents repair their homes with top-of-the-line solutions for decades. Give us a call to get started today.
Foundation Repair Solutions in Alexandria, VA
Fixing foundation issues is crucial to the stability of your home, but not every repair job involves a massive amount of work. Common solutions include:
These piers utilize the weight of your home or building to drive them into the bedrock and secure your foundation.
If the problem is the soil content, our team installs high-strength tube steel into the bedrock below it.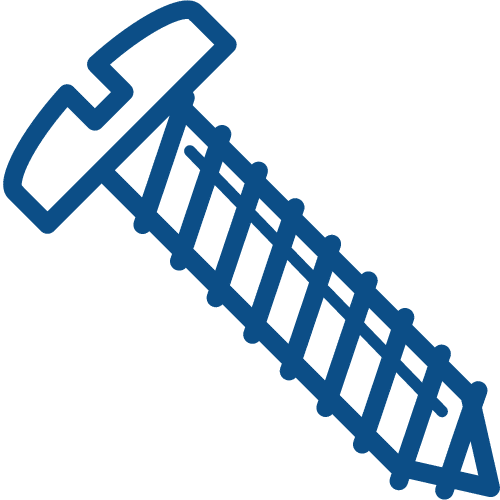 If a wall needs repair, our team installs pre-engineered large, screw-like fixtures to keep the wall in place.
This solution rebuilds a foundation wall to stabilize the entire foundation.
Your Go-To for Foundation Questions
Many property owners panic when their foundation needs work, but there's no need for stress. The pros at LUX Foundation Services have taken care of many foundation issues for our customers in Alexandria, VA, and we are ready to diagnose your situation and get it fixed quickly.