Top Foundation Repair Services in Gainesville, FL
Foundation Repair in Gainesville, FL
Industry Leader in Foundation Repair in Gainesville, FL
Foundation issues may start underfoot, but they can soon spread and damage entire homes. LUX Foundation Solutions has decades of experience that we rely on to help repair damaged properties and protect the people inside them. Just contact us for a free foundation inspection and excellent foundation repair in Gainesville, FL.
Why You Might Need Foundation Repair
Foundations are tricky. You can't always see the entire surface — or any of it, for that matter — which means it isn't always obvious there's a problem. There are usually small indicators of larger issues, however. It's just a matter of educating yourself about the warning signs.
These include:
Contact the LUX team for the best foundation service in Gainesville, FL, if you've noticed any of the above signs or would just like a free inspection for peace of mind.
Causes of Foundation Problems
Main Causes of Common Foundation Issues
There can be a lot of reasons behind foundation issues. Some can be avoided, but some are out of your control. Things that cause foundation issues include:
Knowing the causes is important, but you need to act immediately if you believe you have a problem. A professional evaluation helps you understand the issues and gets your foundation on the path to wellness.
Foundation Repair Solutions in Gainesville, FL
 When you call on the team at LUX Foundation Solutions, you're getting access to a variety of foundation repair services. Many factors play into which is right for your property, and our experts will put together the perfect plan to fix your specific issues. 
Many repairs are available for foundations, depending on the problem. These typically low-impact solutions include:
This substance is designed to add vertical and horizontal tensile strength to concrete surfaces and solve issues like cracking and bowing.
Workers drive reinforced steel rods deep into the soil to find a firmer footing for weakening foundations. This is an excellent solution for structural settlement.
Contractors root these devices in exterior soil and pass them through basement walls to provide rectifying pull that corrects structural sagging, bowing, and bending.
If the problem is the soil content, our team installs high-strength tube steel into the bedrock below it.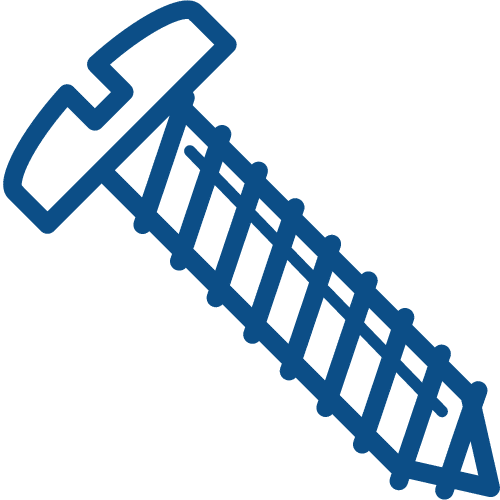 If a wall needs repair, our team installs pre-engineered large, screw-like fixtures to keep the wall in place.
This solution rebuilds a foundation wall to stabilize the entire foundation.
Foundation Problems? Call on LUX Foundation Solutions.
No matter what the cause of your foundation issues in your Gainesville home, getting them repaired quickly by a professional team of experts could mean the difference between a home or building that lasts for decades and safety risks that get increasingly expensive to fix. 



Calling the professionals at LUX Foundation Solutions is the right way to achieve thorough and lasting foundation solutions. Our team works hard and fast to ensure your property's safety and stability. Contact our office for more information or to arrange your free inspection.