Falls Church's Trusted Foundation Repair Company
Professional Repair Services in Falls Church, VA
Do you notice cracks in your brick or drywall? Is your basement or crawl space wet after it storms? LUX Foundation Solutions can help! We have built a team of foundation experts that can pinpoint your foundation problem and provide you a solution. For many years, we have provided homeowners and business owners in Falls Church foundation repair and basement waterproofing services they can trust. To get started, click below to schedule your free inspection.
Request a free Inspection
Basement & Crawl Space Waterproofing Experts In Falls Church, VA
Wet, damp and flooded basements and crawl spaces are common problems many homes and business owners struggle with in Falls Church, VA. It doesn't matter if your home is brand new or if it's a historical older home- when you notice dampness in your basement or crawl space it could be a sign of an underlying foundation problem. The longer you wait to waterproof your property the more likely your foundation is suffering and eventually your personal belongings.
At LUX Foundation Solutions we have the proven solutions to restore your home AND add value! Contact us today to get started, and we can provide you with a free inspection to determine your waterproofing needs.
We want you to be our next satisfied client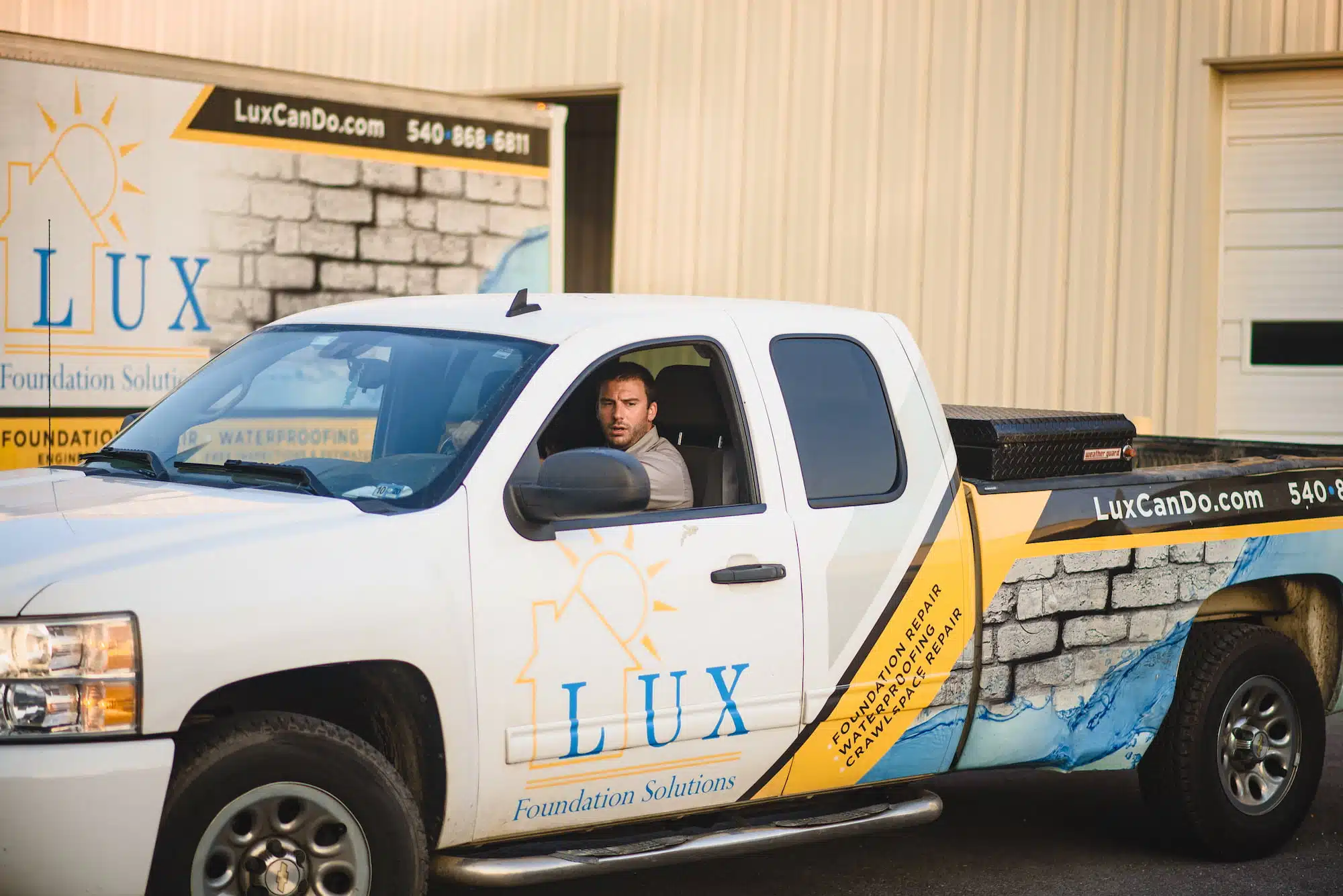 Foundation Repair Solutions
Proven Foundation Solutions In Falls Church, VA
Many homes in Falls Church, VA rest on clay soils, which not only contribute to water issues in homes and business', it often leads to structural or foundation issues with homes. Often this leads to settling, cracked, bowed or leaning foundations in the Falls Church, VA Area. To provide a sound engineered solution to your home or business, LUX Foundation Solutions evaluates all aspects to be considered for your foundation repair needs in Falls Church, VA. Some of the aspects considered are the soil condition, the foundation type, and age of the home or business, as well as the overall building structure. Rest assured LUX Foundation Solutions completes full diagnostic evaluations for your home or business in Falls Church, VA. We also utilize independent Engineers for final project sign off to add an extra layer of protection to your project.

LUX foundation solutions provides financing options. We can make your home repairs & projects seamless and stress-free process!