Top Crawl Space Repair Services In Winchester, VA
Crawl Space Repair in Winchester
Industry Leader in Crawl Space Repair in Winchester, Virginia
Checking a crawl space for damages can be a little unsettling, and understanding which types of crawl space repairs will be best is even often more difficult. You never know what to expect, and finding an issue can often lead to high stress and uncertainty. 
At LUX Foundation Solutions, we understand those concerns and want to help ensure your repairs are done correctly. From warped flooring to termite damage, water damage, and more, your crawl space is important to the structure of your home. Extensive damage can make it unsafe for everyone, so let's get it shored up today.
Does My Crawl Space Need Repairs?
If you've recently experienced extensive rainfall or a leaking water line, it might be time to call LUX Foundation Solutions for a free assessment. This ensures your safety and the well-being of your home. You can also check for these signs to see if you may need repairs:
These issues leave openings for water to seep into your crawl space and create long-term problems with erosion, pooling water, foundation issues, mold and mildew, and more.
Call us to get your crawl space's integrity checked today.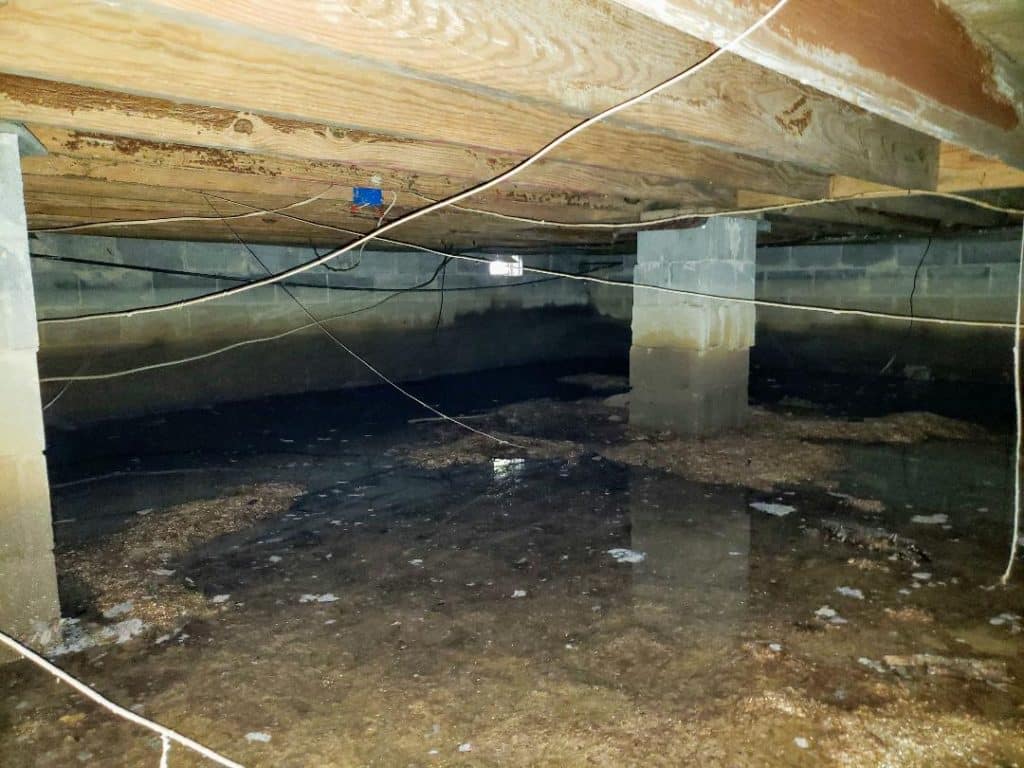 Causes of Crawl Space Problems
What Causes Crawl Space Damage?
If you've noticed damages to your Winchester-area crawl space or are worried about potential ones in the future, these causes are good to watch for.
Improper support systems aren't only a hazard for the structure of your home, but often provide access for unwanted animals, excessive moisture, and more. This can lead to warping and impact the settling of your home as well as become a danger to the overall structure.
Crawl Space Repair Services in Winchester, VA
The specific damage or issues in your building's crawl space will determine which repair solution is best for your needs. LUX Foundation Solutions provides peace of mind and long-term safety for your home with the following crawl space repair solutions.
This is often used to give additional support to poor construction or overly damaged spaces.
To waterproof the space and prevent crawl space damage and issues from emerging in the future.
Used to circulate any lingering moisture, this solution can help prevent rusted water lines or settling water.
Should there be a leak, this solution will help remove lingering water and prevent it from pooling in your crawlspace.
The Top Crawl Space Repair Company in Winchester
Contact LUX Foundation Solutions Today
When you're ready for crawl space repairs in Winchester, you need a team you can trust to do the job right. The team at LUX Foundation Solutions has been serving the greater area for more than 25 years!
Contact us today to go over all of the services we provide, get an estimate, and schedule any repairs to resolve and crawlspace worries.