Experts in Foundation repair, crawl space restoration and basement waterproofing
SERVING: Northern Virginia, Shenandoah Valley, and West Virginia
Experts in Foundation repair, crawl space restoration and basement waterproofing
SERVING: Northern Virginia, Shenandoah Valley, and West Virginia
We Look Forward To Working With You!
There's a Reason We're The Top-Rated Foundation Contractors
LUX Foundation Solutions is your local source of foundation repair for your home or business needs. Serving the Shenandoah Valley, Northern Virginia, Central Virginia, and West Virginia, we combine innovative, cost-effective solutions to suit your needs. Our mission is to provide the best service in the industry to complete your dream project or solve troublesome problems with your foundation.
We want you to be our next satisfied client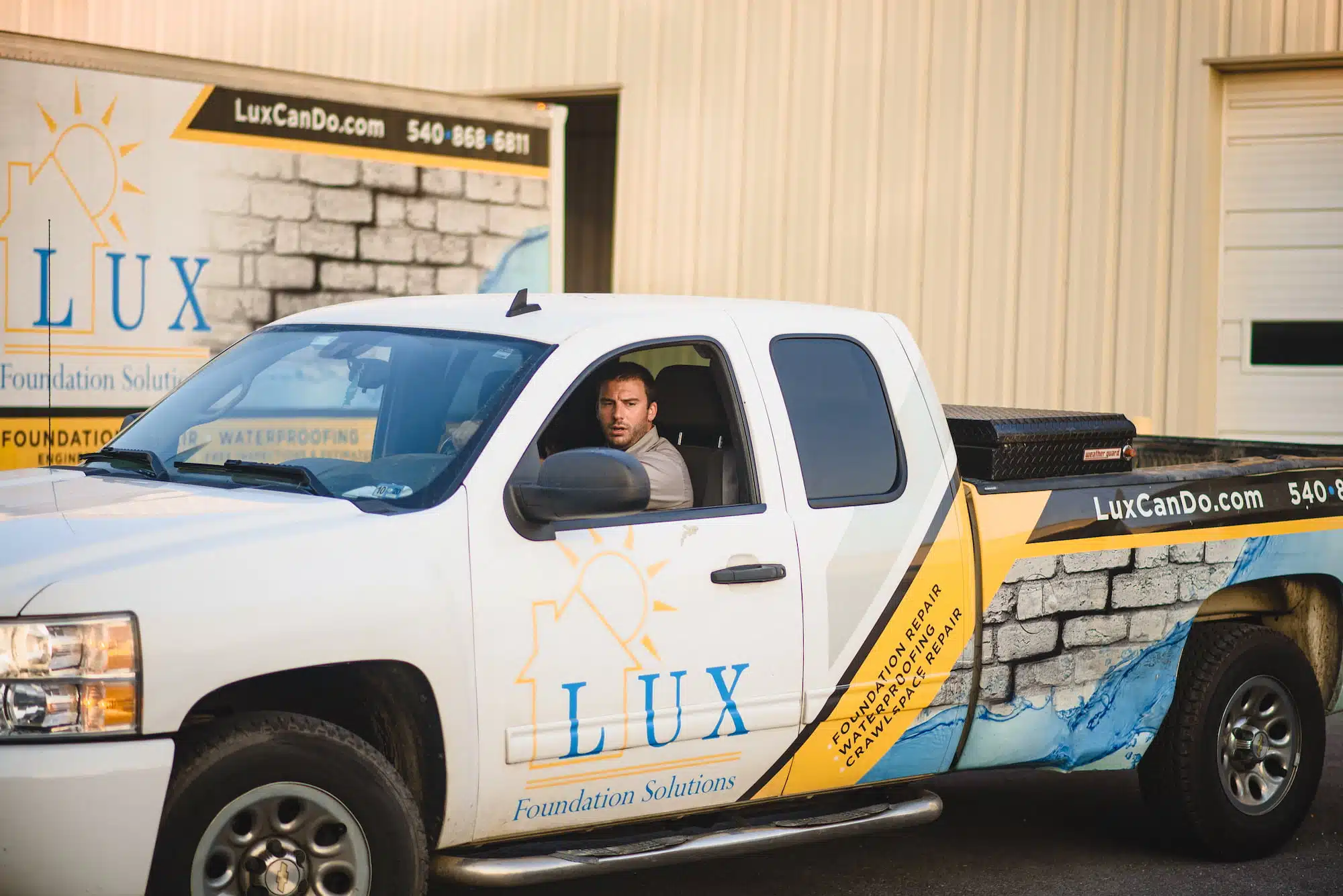 A company is only is good as the people involved. This is why LUX Foundation Repair takes the time to carefully select top quality staff members and vet them with every tool and recourse available. We have many talented members of our team with individual experience of over 20 years. This is why LUX has the reputation of fixing and installing a project right the first time.
When you need foundation repair services in Northern Virginia, the Shenandoah Valley, or West Virginia, the choice is clear: choose Lux Foundation Repair. Call us today to schedule an inspection and get a free quote on your service project.
Alex and his team were great! Very professional, scheduled and completed the work in a timely manner and cleaned everything up before they left. Easy to work with and great communication before, during, and follow-up after the project.
⭐⭐⭐⭐⭐
It was my good fortune to have found LUX. Every person I encountered was respectful and kind. They stayed busy and finished up in a timely manner. Would recommend 10/10 times.
⭐⭐⭐⭐⭐
Three years ago we interviewed Alex along with four other contractors. We choose him as he seemed to be the most knowledgeable. He knew exactly what the problem was. We had a water coming into our Florida room since the day we moved in and obviously the people who sold this house knew about it. It is now three years later and we have had no water. We just hired him again 7/18/18 to fix the foundation problem around the back and side as we got water in our garage. I can't say enough good things about this company. He knows his business and is very professional.
⭐⭐⭐⭐⭐
Lux was so easy to work with and very professional throughout the entire process. Their work was completed efficiently and with high quality!
⭐⭐⭐⭐⭐
I needed anchors placed in my garage floor with rods running through to the back retaining wall. The retaining wall was gradually pulling away from my garage. The crew cut 5, 2-foot square holes into my concrete garage floor, placed 5 anchors into the soil beneath the garage, ran 10+ foot, 3/4" rods through the retaining wall, and secured the rods with 5 plates on the outside of the wall to stabilize it. The holes in the garage were filled in with the removed dirt and concreted over. This was all done in one day. The cracks around the foundation of the garage floor and the retaining wall were filled in and pointed. This whole job was completed, without any complaints, in 30+ degree weather. They did a superb job of finishing up the concrete work. All in all, the entire project was completed with integrity and professionalism. Whenever they came to the house, I knew that I could trust the workmanship that was done. To top it all off, the workmanship is guaranteed for life. That's as good as it gets. Thanks LUX. I know that I can trust that the wall will never move again.
⭐⭐⭐⭐⭐
What It Means To Be A Grip-Tite Manufacturing Co. Signature Dealer
Grip-Tite Manufacturing Co. Signature Dealers are hand-picked by the Grip-Tite Manufacturing Co. Management Team, in part, because of their outstanding quality, service, and business ethics. They enjoy benefits that help them run their businesses efficiently, allowing them to grow and become leaders in their local markets. Learn more at griptite.com

LUX foundation solutions provides financing options. We can make your home repairs & projects seamless and stress-free process!
Common Foundation Problems
Having problems with your foundation is not entirely uncommon. Symptoms can range from the obvious – such as cracks and unleveled floors to the less obvious issues like insects, moisture, and compromised support structures. Identifying the symptoms – by "Knowing the Signs" – will help in becoming an educated consumer, and moving forward with the appropriate service, and the right service provider.
At LUX Foundation Solutions we can assess your home's current state, and then determine the proper solution to fix it. Whether it's one of our foundation repair services or a basement waterproofing option we offer services that are both timely are reliable. 
Contact us
 today to learn more.